Join the Welcome Team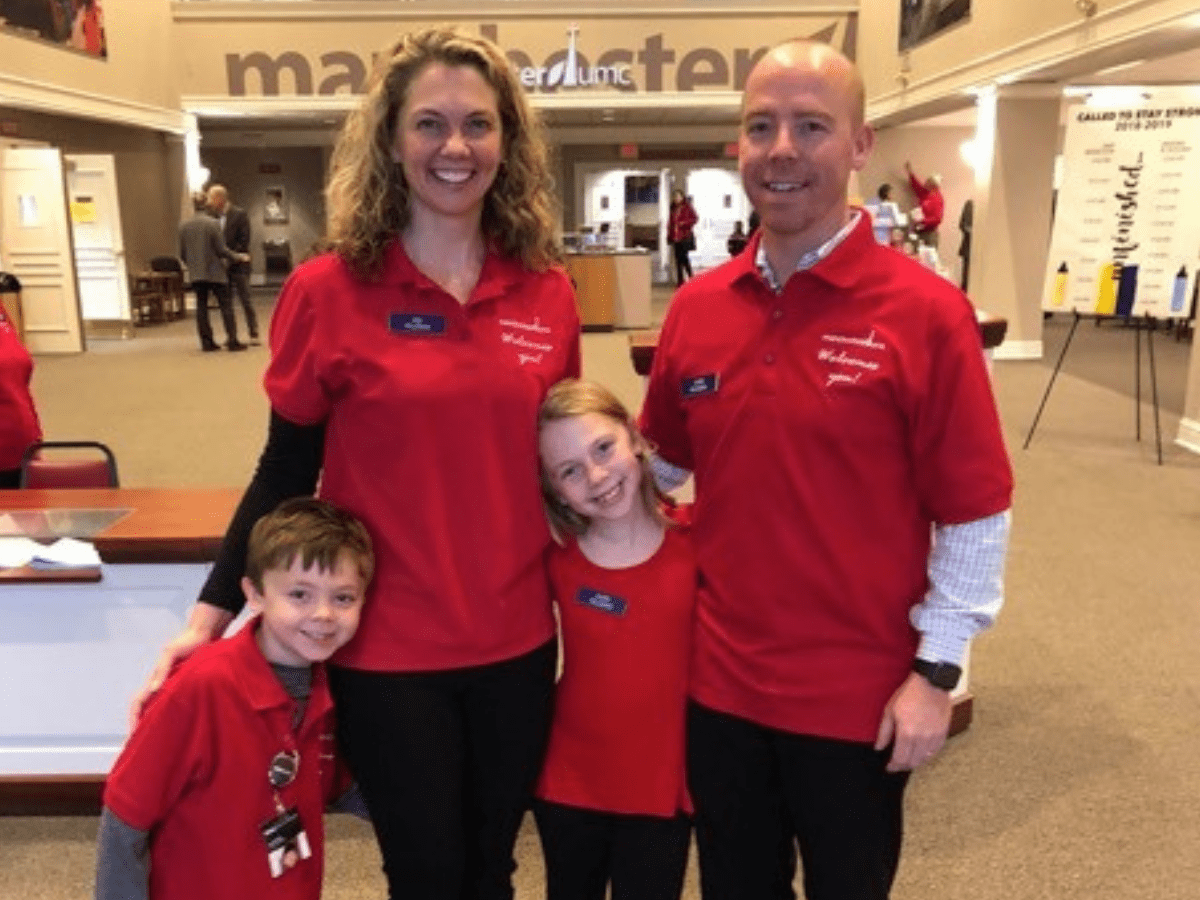 First-time visitors tell us one of the first things they notice at Manchester UMC is the Welcome Team, that is "The folks in the red shirts!" The Welcome Team members are the first impression to visitors as we welcome all to worship. It's a great way to show God's love and meet new people.
The Welcome Team Members can choose how often to serve whether it is one weekend a month or four weekends a month. Training is provided!
---
Welcome Team has individuals who serve by opening the doors for people as they enter the building, handing out bulletins, answering questions, providing directions, bringing the offering plates forward, etc.
Sign Up to Help with the Welcome Team
Welcome Team Members needed at our Worship Services:
A great way to meet people, especially new people, is by serving on the Welcome Team! No experience is needed, just your smile and warm Manchester UMC hospitality! Training provided. Flexible shifts and it's easy to sign up by using the blue button below.
---
Christmas Eve Services:
Share your warm Manchester UMC hospitality and serve as a Christmas Eve Usher/Greeter! Families are welcome!
What a wonderful time to help extend the love and peace of Christ to all who enter our church on Christmas Eve. You are welcome to wear your Christmas attire. No experience necessary!
Saturday, December 24, Christmas Eve Services are:
10:00 a.m. – Children and Family Service with childcare (Sanctuary)
3:00 p.m. – Modern Worship with no childcare (Fellowship Hall)
5:00 p.m. – Modern Worship with childcare (Fellowship Hall)
7:00 p.m. – Traditional Worship (Sanctuary)
---
Welcome Team Training
There will be a Welcome Team Training periodically throughout the year. This training provides an opportunity for everyone to meet each other, welcome new team members, answer any questions, and review safety protocols. In addition, all Welcome Team Members will be trained on:
Fire and earthquake evacuation to the outdoors,
Tornado evacuation to tornado-safe rooms in the lower level, and
Basic training in use of the defibrillator in case of a serious cardiac event.
Anyone interested in becoming a member of Welcome Team is required to attend a Welcome Team Training. Existing Welcome Team members are expected to attend the training as a refresher. And they do, because they understand the importance of it all! If you are interested in participating in an upcoming training, please complete the form below.
If interested in learning more about the Welcome Team, please complete one form per person:
---
If questions, please email Liz Schuburte.