HEALTH GROUP: Beginning Vinyasa Yoga Group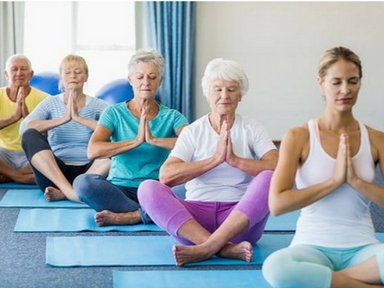 Day:  Thursdays
Time:  Morning –11:30 a.m. to 12:30 p.m.
Location:  Room 141 | Manchester United Methodist Church
Leader:  Jennifer Minor
Description:  Vinyasa yoga synchronizes movement and breath through a series of poses that move participants through the power of inhaling and exhaling, creating a dynamic flow and moving meditation. Instructor Jennifer Minor is an energetic wife and mother of four. She has practiced yoga since 2004 and is now RYT 200 certified through Yoga 6 (certification through Yoga Alliance). Jennifer begins each class with an emphasis for her students to stay present with their breath, to make the practice their own, to leave comparison behind and to have a sense of humor.  She hopes that her students' personal time on their mat will translate into other areas of their lives, as it has for her. Minimum of 5 participants needed. Childcare is available if requested at least 7 days in advance.  Bring a friend and their first session is free!
Below is our Winter 2019 pricing which is effective 1/3/19 – 3/28/19:.
Winter 2019 Yoga Fees:
$100 for 13 sessions ($56 savings)
$  50 for 6 sessions ($22 savings)
$  30 for 3 sessions ($6 savings)
$  12 for single
This Winter 2019 pricing is valid 1/3/19 – 3/28/19.
If you would like to register now and pay by credit card, please:
Register here for Morning Yoga Winter 2019 Semester Passes
If you would like to pay by cash or check, please register below:
For enrollment assistance, please contact Tiffany Conway.
Share this: