Young Adult Happenings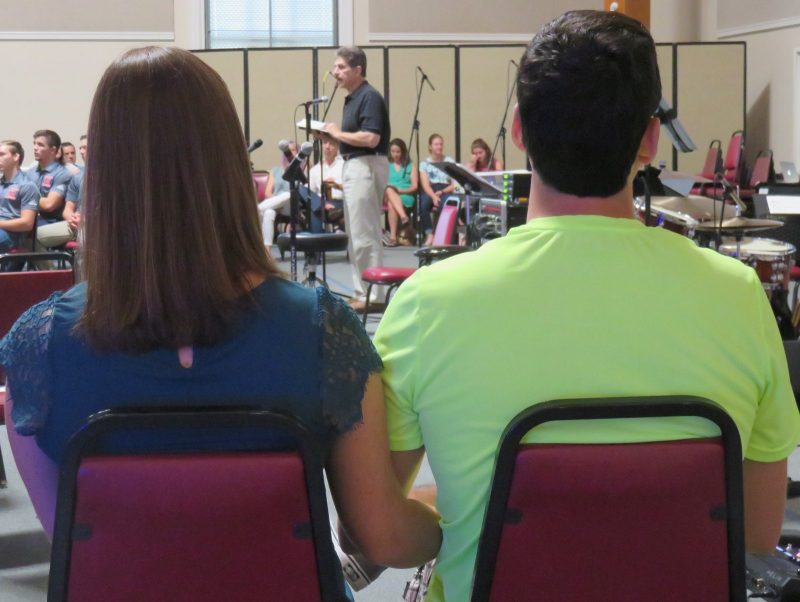 Hey Church Family! Some of you may have noticed that I am spending a lot less time in the pulpit these days. That's because I am digging deep into the position I was originally hired for—to work with, provide programming for, and to support young adults. I would like to update you on our Young Adult Ministry, so here we go.
Our Young Adult Ministry now serves ages 18-35 including college age, singles, and young parents. One of my first goals is to better support young families, so we are building a closer connection with the preschool to the larger body of Manchester UMC. This summer we offered five classes for parents whose kids were at the Circle of Friends (COF) Summer Camps. We are moving forward into the next school year by providing fellowship groups, classes, and deeper pastoral support for the families at COF.
We also took a long look at Meals & Ministries (M&M) on Wednesday nights. Some updates are in store. With the support and care of the hospitality team, we will offer meals for a longer time. We will have more options for children, and pick-up options for families. Wednesday programing "officially" starts at 4 p.m. with Food 4 Kids. Then, during children's choir, we will offer classes for parents. Of course, we will still have classes and programming after dinner too.
Our young adult internship program is thriving. We launched a new college-age small group in West County this summer. We start a new book this Wednesday. We are working to collect addresses of all our college folk, so we can send care packages to those out-of-town, and cards to those in-town. Please email me your college address (or the address of your college-age child).
Lastly, our off campus ministry has been relaunched and is doing really great! Following the Missouri Conference's suggestion of creating "New Places for New People," we are holding small groups and classes, as well as developing leaders for the future of the United Methodist Church. Part of this project is to create better data tracking for church trends, and we aim to make Manchester UMC a forerunner in this process.
I am teaching a bunch of classes this fall so keep your eyes peeled for the new Adult Faith Formation brochure in the next month or so.
Blessings!
Pastor Winter
***
"If I Were to Preach My Last Sermon…"
Pastor Winter Hamilton
Sat. & Sun, July 14-15, All Services
In the academic world, it's popular to have a "last lecture" series. You invite a professor to give a lecture as if it were their last one. It's intended to force them to think, and talk about, the one most important thing they've learned.
With Pastor Greg on a renewal leave in July, our other pastors will preach this same theme. Each will take a weekend and preach all services. Pastor Winter will be in the pulpit this weekend.
If you happen to miss a weekend, be sure to catch the video online.
***
Summer Midweek Tomorrow
Wed., July 11, 7-7:45 p.m., Chapel
Our midweeks feature music, prayer, and scripture. Sharing their faith with us will be Ben and Laura Hale from the congregation, and Pastor Phil Estes.
Share this: