Young Adult Events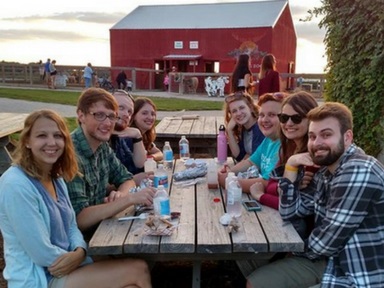 We understand that life can be hectic and busy. That's why we offer one-time events where you can connect with other young adults without any kind of long-term commitment. Whether it's going to the movies, trivia nights, concerts, zoo, or just playing board games, we have lots of fun.  In addition, you are welcome to bring a friend…or two!
As always, everyone is welcome!
Upcoming Events:
Sex is Funny Comedy Show
Date:  Friday, Oct. 18
Time:  8:00 p.m.
Location:  Shameless Grounds
Description:  Join us for a night of comedy as we poke fun at ourselves and our sex lives.  Shared Streets participants are invited to share amateur standup at this semi-open mic.  Email Nicki to sign up!
Bad Sex Ed
Date:  Thursday, Nov. 14
Time:  7:00 to 9:00 p.m.
Location:  Shameless Grounds
Description: Many of us reviewed terrible sex ed in high school.  Join us at Shameless Grounds while we watch and roast abstinence-only sex ed videos.
For more information or if you'd like to plan a young adult event, please contact Pastor Winter Hamilton.