Young Adult Events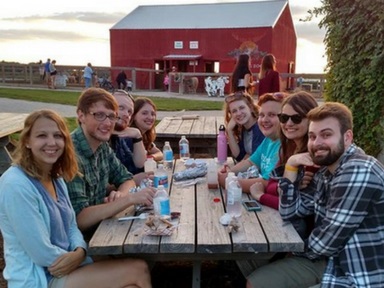 We understand that life can be hectic and busy. That's why we offer one-time events where you can connect with other young adults without any kind of long-term commitment. Whether it's going to the movies, trivia nights, concerts, zoo, or just playing board games, we have lots of fun.  In addition, you are welcome to bring a friend…or two!
As always, everyone is welcome!
Upcoming Events:
Horrible Cinema Society: Repo Man
Date:  Thursday, Jan. 25, 2020
Time:  7:00 to 9:00 p.m.
Location:  Mini Moolah Theatre | 3821 Lindell Blvd, St. Louis, 63108
Description: Watch, laugh, drink, discuss, and appreciate the art of horrible movies. This month, we will watch the 1984 film, Repo Man.  Film description: Young punk Otto becomes a repo man after helping to steal a car, and stumbles into a world of wackiness as a result.
For more information or if you'd like to plan a young adult event, please contact Pastor Winter Hamilton.