Confirmation Program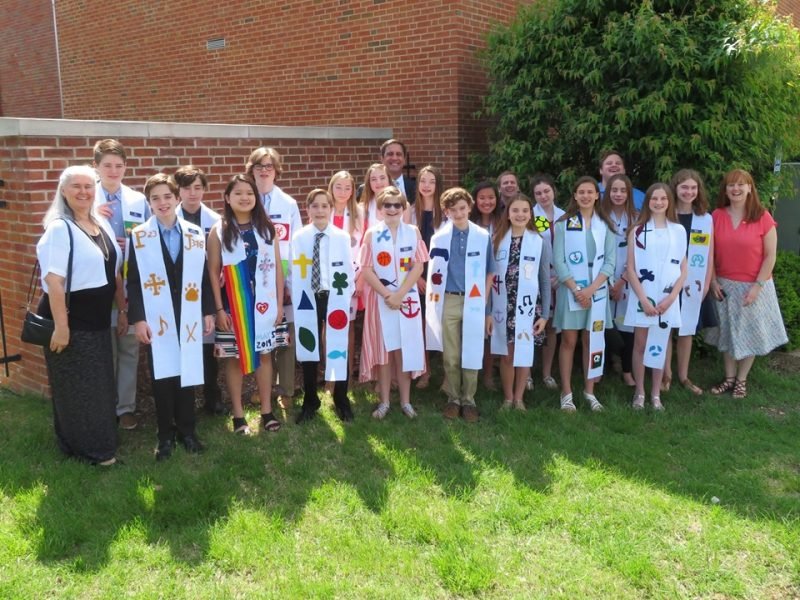 ---
At Manchester UMC, our Confirmation program provides an opportunity for young people to explore the Christian faith alongside other youth in a fun, relevant and engaging way. Our focus is on helping each young person learn about God's unconditional love and amazing grace through experience and conversation.
At the end of this journey, youth will have an opportunity to profess their own faith in Jesus Christ and be confirmed as new members of Manchester UMC. We believe Confirmation is not a destination, but more like a way station where youth have an opportunity to take personal ownership of the faith journey they have been traveling since their baptism. While we hope every youth will make the decision to profess their faith and be confirmed, there is no pressure or requirement to do so.
Who Should Participate?
Confirmation is open to youth in 7th and 8th grades who are interested in exploring the Christian faith in a fun and experiential way.
What Happens During Confirmation?
Rather than just talking at youth, our Confirmation Program strives to engage young people and their families in a variety of experiences that provide opportunities for learning, reflection and conversation. Confirmation experiences include:
Activity parks and other fun adventures
Learning and talking about the Christian faith
Going on an offsite weekend retreat
Service projects and touring St. Louis agencies
Observing other faith traditions
A pool party and baptisms (if not already baptized)
Confirmation Benefits and Outcomes
It is our goal that after being confirmed at Manchester UMC, your youth will have:
A stronger connection to other Christian youth
An expanded world view plus compassion for others
A better understanding of their own values and beliefs
A faith deeply rooted in the love and grace of Jesus Christ
A desire to become an informed church member
Program Expectations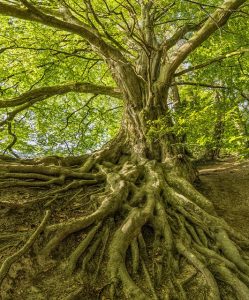 As part of their Confirmation experience, each youth is expected to attend 24 sessions and serve at least 3 times as an Acolyte (worship assistant) during the program.
All Confirmation parents and youth are required to attend a joint informational gathering on Wednesday, September 2nd from 5:30 to 8:00P at Manchester UMC. During this orientation, youth and parents will learn about program benefits, expectations, scheduling and also receive important Acolyte training.
Session Attendance
Session dates are provided below so that families can make the necessary calendar arrangements now. If a youth misses a session, they will be expected to make up that session before they can be Confirmed. NOTE: Because this a very experiential program, any youth who misses 6 or more sessions (regardless of reason) will need to postpone their Confirmation and enroll in the next program year.
Acolyte Information
Youth are expected to serve at least 3 times as an Acolyte (assistant) during Sunday worship between September of 2020 and April 2021 before they can be Confirmed. Parents should bring their calendars in order to choose Acolyte dates and times on Wednesday, September 2. Once the Acolyte schedule is set, youth and parents are responsible for finding a replacement Acolyte if they are unable to serve during their scheduled worship service and must notify the Acolyte Coordinator of any changes at least 48 hours in advance.
Confirmation Schedule
Below are the Confirmation dates. Please mark them on your family calendars now so that your youth can successfully complete this Confirmation program.
Most gatherings take place within the context of Youth Group or Middle School Meet Up. Youth Group meets on Sundays from 4:00-6:00pm and Middle School Meet up meets Wednesdays from 6:15-7:30pm. All other times are listed.
Confirmation Schedule 2020-21
September 2, 5:30-8:00pm: Parent/Youth Orientation and Acolyte Training
September 9, 6:00-8:00pm: Middle School Meet-Up: Amp-Up Kick-Off
September 13: Sunday Youth Group: First Night of Small Groups
September 20: Sunday Youth Group: Prophets
September 23: Middle School Meet-Up: Bible Essentials
September 27: Sunday Youth Group: Gospels
October 2-4: Middle School Retreat (Friday night to Sunday morning)
October 11: Sunday Youth Group: Paul/Acts
October 18: Sunday Youth Group: NT Letters
October 21: Middle School Meet-Up: Old Testament Overview
November 1: Youth Group: Revelation/Eschatology
November 1, 5:00pm: Family Thanksgiving Dinner: Meet the Staff
November 18: Middle School Meet-Up: UMC History, Structure, and Social Principles
November 22, 9:30am-noon: Attend Modern Worship/Sacraments discussion
December 2: Middle School Meet-Up: Circle of Concern
December 9: Middle School Meet-Up Mission Project
January 13: Middle School Meet-Up: Apostle's Creed
January 20: Middle School Meet-Up: Islamic Foundation
February 3: Family Dinner at M&M's (5:30pm start time) AND Middle School Meet-Up: Manchester UMC History, Structure, and Tour (Families are welcome to join).
February 12-13: Middle School Lazer Tag Lock-In AND United Hebrew Congregation visit.
February 17, 6:30-8:00pm: Ash Wednesday service and discussion
February 28: Sunday Youth Group: Sin
March 7: Sunday Youth Group: Salvation/Redemption
March 10, 6:00-8:00pm: Middle School Special Event: Baptism at The Point
March 17: Middle School Meet-Up: Addiction/Recovery Speakers
March 31, 5:30-7:30pm: Family Dinner (M&M's) AND Discussion on discipleship and church vows
April 11: Sunday Youth Group: Gifts/Vocation
April 14, 6:15-7:30pm: Discussion on Statement of Faith
April 18: Sunday Youth Group: Prayer/Gratitude/The Lord's Prayer
April 25: Confirmation Sunday
Note: The above schedule was last updated 5/26/2020. If you print a paper copy, please check back regularly to ensure you have the most current version.
While the schedule is set, some details may change throughout the year. The Manchester Youth Google calendar will have the most up-to-date information.
Program Fee
The program fee for this year's Confirmation program is $150 per person due at registration. Scholarships are available based upon need. The program fee covers materials, supplies, t-shirt, Bible, retreat, travel expenses and more. This program is also supported financially by Manchester UMC.
Confirmation Registration
Click here to register for the 2020-21 Confirmation Program. After registering, please be sure to complete the following two steps.
Print and Submit the Liability Waiver* (Download, Print, Sign and Bring to the first session)
Complete the Youth Registration Form*
Pay $150 Program Fee (Pay by September 9, 2020)
If you have any questions, please contact Beth Boemler, Director of Youth Ministry at 636.200.4735.
*If you have already completed the Youth Registration Form and/or the Liability Waiver for the 2020-21 school year we do NOT need an updated version.