Help Equip the New Youth Center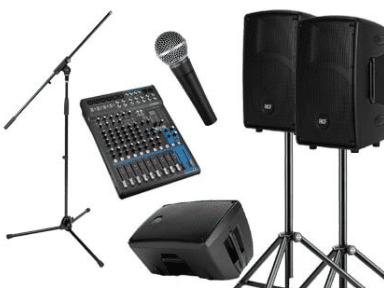 Thanks to the generosity of several families, Manchester UMC was recently able to renovate much of its Youth Center and purchase new furniture to make it more modern, functional and attractive to young people in our community.
In order to be fully functional, we need to equip the Youth Center with audio, visual, media and band equipment so that youth can fully worship, learn, play and grow in this newly renovated space.
Your Support is Needed!
Please look over the below list and then click on the "Donate Now" button below to make an online gift using your debit card, credit card or checking account.
Donations made after January 24, 2019 may be applied to other Youth Center capital expenses (e.g. furniture, A/V, Band equipment, etc.) if ministry needs or costs change.
You may also give in memory/honor of someone if you desire. If you have questions or need assistance, please contact Beth Boemler or  Pastor Jim Peich.
AV Donation Opportunities (New Youth Center)
We are raising funds to purchase the audio, visual, media and band equipment/technology needed for youth worship, band rehearsals, small groups, classes and other youth programming. Below are the items still needed as of April 4, 2019.
AV Needed
Donation Amount
# Donated vs # Needed

Mic Stands

$60

0 of 12

Band Earbuds
$100
1 of 6
Performer Digital Mixer
$300
0 of 6
Racks, Cables, Misc.
$250
0 of 4
Stage/Worship Lighting (System 1)
$400
1 of 4
Handheld Mics
$400
0 of 6

Lighting Control Panel

$400

1 of 1 (Done!)

Main Speakers

$500
0 of 2
Headset Mics
$550
0 of 2
Stage Monitor Speakers
$650
0 of 4
Stage/Worship Lighting (System 2)
$700
0 of 3
Sound Amplifier
$800
0 of 1
Digital Snake
$900
0 of 1
Sound Mixer
$1,000
0 of 1
Projector/TV Switch

(Top Priority)

$1,100
0 of 1
Subwoofer
$1,500
0 of 1
Drumset
$2,600
0 of 1


Thank you so much for your support! 
Share this: