Food 4 Kids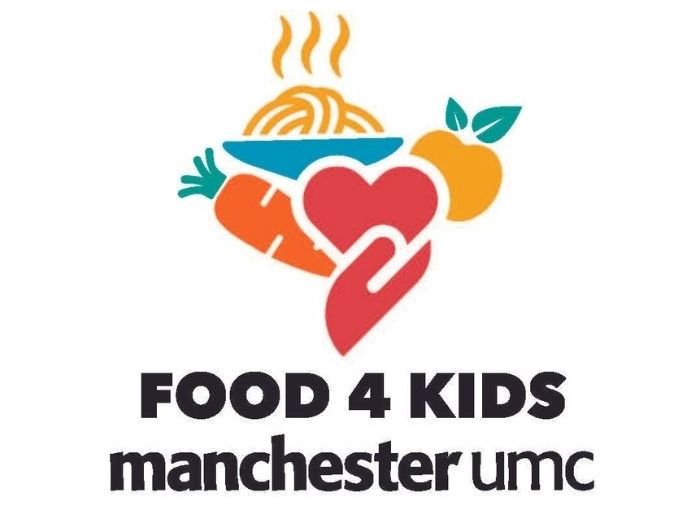 For some school-age children who receive reduced/free lunches at school, the weekends can be a time of hungry bellies and food insecurity. To help students get through the weekends with the food they need, Manchester UMC has partnered with the Parkway and St. Louis School Districts to provide students with backpacks filled with non-perishable food items every Friday.
How Can I Help Food 4 Kids?
Donate Food

The Food 4 Kids ministry is collecting the following items. There is year-round need for non-perishable food items. We especially welcome donations items in bulk packaging. We need donations of the following categories:

| Items Needed | Examples |
| --- | --- |
| Meats & Stews | Canned chicken, beef stew, Dinty Moore Compleats, pop-top soup cans, Chef Boyardee cups |
| Breakfast Foods | Cereal cups, Nutrigrain bars, granola bars, microwavable oatmeal cups, Pop Tarts, protein bars |
| Rice & Pasta Sides | Macaroni and cheese cups, Ramen, microwavable rice cups |
| Fruits & Vegetables | Apple sauce cups, fruit cups, microwavable vegetable cups |
| Snacks | Individual packages of crackers and chips, fruit snacks, pudding cups |

Food donations can be dropped off at two locations:

The Food 4 Kids collection bin located in the church lobby (outside of Fellowship Hall)
The blue barrel Food 4 Kids donation bin located in the lobby of the Historic Chapel.
Make a Financial Donation
Volunteer

In addition to donating food items, volunteers can make a big difference. There are flexible shifts. All ages (including families!) and abilities are welcome!

Weekly Volunteer Positions
Tuesdays:

Count and prepare food bins (2 volunteers per week)

Wednesdays:

Prepare double bags (2 volunteers per week)
Set up tables and food bins (4 volunteers per week)
Fill food bags and clean up (4 volunteers per week)

Thursdays:

Deliver bags to Peabody Elementary before noon (1 volunteer per week)
Deliver bags to Carmen Trails Elementary before noon (1 volunteer per week)

No food delivered during Winter Break (Dec. 20-Jan. 2) and Spring Break (March 17-26).

Volunteers must have a current Consent form on file and sign up ahead of time to participate.  No walk-ins will be allowed.

Consent Form: Check if Current or Complete New One
Questions?
For questions or assistance, please email one of the Ministry Coordinators, Janis Thompson, via the contact form on our Staff Page.
---
Check out these related websites: