Nursery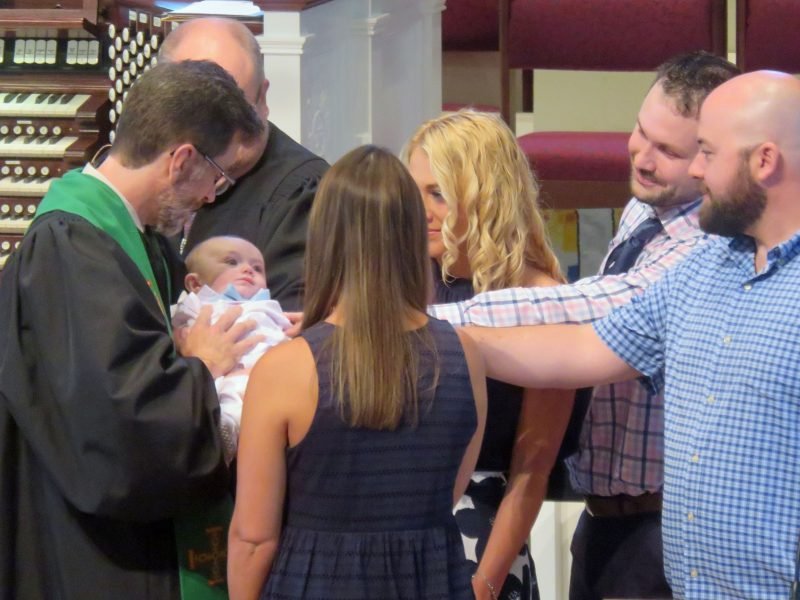 Due to the current season we are in with COVID-19 child care for 2 year olds and under on Sunday mornings have been suspended until further notice.
Sunday Morning Nursery Care
The nursery is available for children ages two and under for members and visitors during the 9:30 and 11:00 worship services. Little ones will join the infant room if they are not yet walking and move to the toddler room when they are steady on their feet. In September, children two years old by August 1st will be promoted from the toddler room to Sunday school.
Childcare for Manchester UMC Ministries
At times during the week, there is a need for childcare so that parents can participate in Bible study, as well as attend classes and meetings. A minimum of two Safe Gatherings Certified childcare workers/volunteers, who are knowledgeable in providing developmentally appropriate activities, in a safe and happy environment, will care for your child. Reservations should be made one week in advance by ministry leaders for those individuals requesting care.
Click here for our Nursery brochure.
Blessings at Birth
Whenever a new baby is born to MUMC members, a baby blanket, which has been lovingly made and blessed by the members of the Prayer Shawl Ministry, is delivered to the family.  Parents should contact the church office with information of the birth.
The Sacrament of Baptism (click here for additional information)
Nursery Contact:
Sally Cleveland
Director of Nursery and Safe Gatherings

636.200.4707
Please complete the following information at least one week in advance of the date requested for childcare.