Serving With Children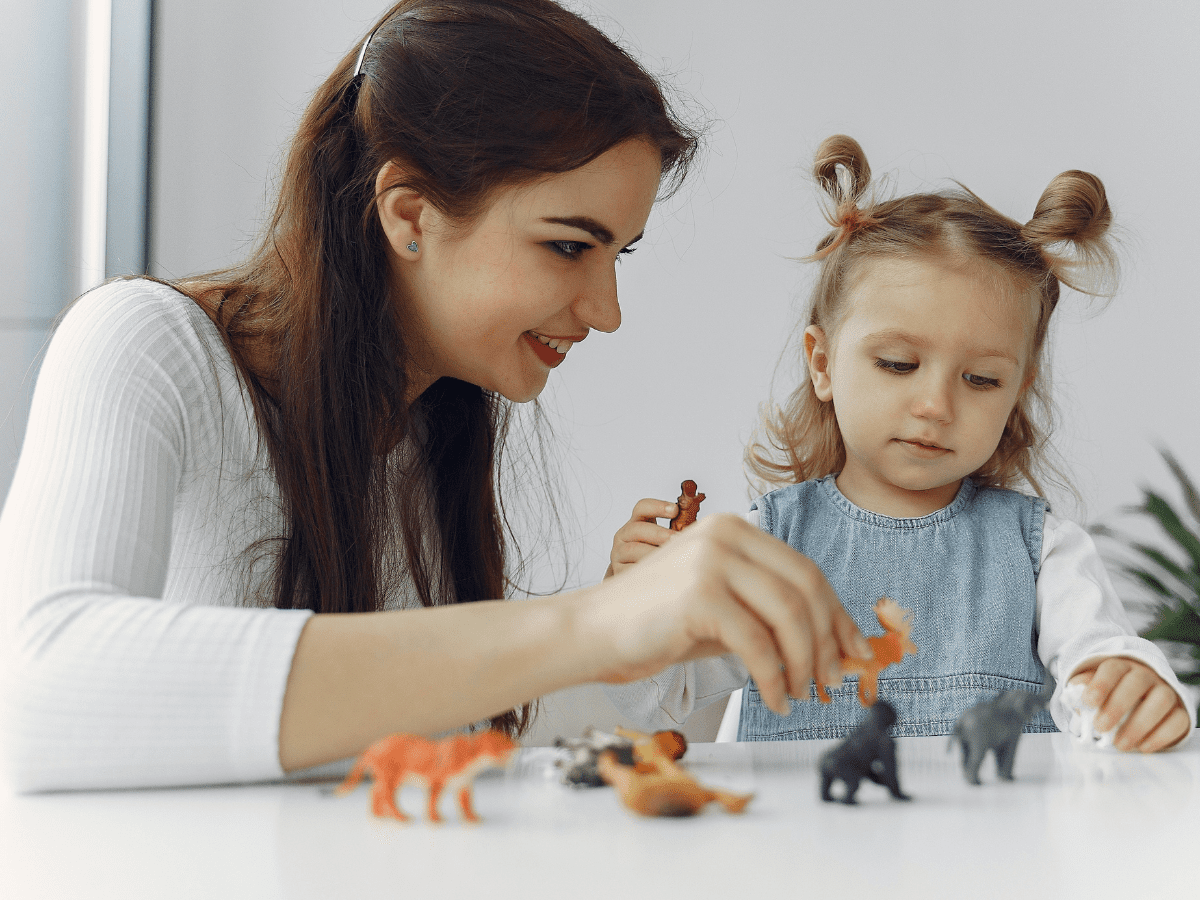 Together, we can have an important impact on kids by helping on Sunday mornings! Children are the future of the church, so let's help them have fun diving deeper as they learn about God and God's unconditional love for all.
Nursery Volunteers (6 weeks – 2 yrs. old)

The nursery is looking for compassionate, friendly, and caring adults to facilitate the growth of our youngest friends (6 weeks – 2 years old). If you enjoy playtime, snuggles, and storytime, then this is the place for you. We ask that you volunteer 1x per month.

Timing

First shift: 8:45 – 10:30 am.

Second shift: 10:30 am – 12:00 pm.
Lead Sunday School Teachers (2 yrs. old – 5th grade)

Our lead Sunday school teachers are in charge of the lesson for the day. They will help with opening activities, guiding friends through the Good Shepherd story and 1-2 follow-up activities, as well as closing our session out for that particular Sunday.

Our leadership team works very closely with lead Sunday school teachers and provides activity options for leads to choose. We ask that lead teachers volunteer 1-2x per month in order to keep consistency and help build relationships with our Sunday school children.
Assistant Sunday School Teachers (2 yrs. old – 5th grade)

Just as the name says, you will be assisting our lead teachers and Good Shepherd Storytellers on Sunday mornings. This includes helping our students with listening, learning, and adventuring into the Bible story each week. We ask that assistant Sunday school teachers work 1x per month.
Good Shepherd Storytellers (2 yrs. old – 5th grade)

Good Shepherd is a very special wondering-based curriculum written by Rev. Brenda Stobbe. Our friends ages 2 – 5th grade (except Kindergarten) are using this curriculum to learn more about the stories of the Bible.

As a storyteller, you travel between 2 classrooms on a Sunday morning and share the message with our students. This includes not only telling the story, but wondering right alongside of our young friends. We ask that Good Shepherd Storytellers serve at least 1x per month.

---

Good Shepherd Training

There are Good Shepherd trainings scheduled on an as needed basis. This training will explain the history of this curriculum, as well as provide all of the support and tools needed to implement this program.

To learn more, please email the Director of Children's and Family Ministries, Chessey Brenton.
PRAYground Volunteers (3 yrs. old – 5th grade)

We are looking for those interested in volunteering with PRAYground at both the 9:00 and 11:00 worship services. PRAYground is a quite space for friends 3 years old – 5th grade to play during the sermon.

Serving in PRAYground includes helping our young friends find quiet activities, playing together, and making sure everyone respects the worship space. We ask that PRAYground volunteers serve 1x per month.
Admin Volunteers (2 yrs. old – 5th grade)

If you look forward to welcoming and greeting families as they arrive on a Sunday morning, then the Admin volunteer position is for you! The Front Desk volunteer helps with greeting, registration, and overall space supervision.

The Assistants (Assistant Sunday School Coordinators) help with greeting, directing families to designated classrooms, and assist the Director as needed. Both roles are asked to serve 1x per month.
These young friends are amazing. Volunteers have expressed that their faith was fueled right along with these children as they learned more about these very special Bible stories.
All volunteers need to be 18+ and are required to complete Safe Gatherings certification.
If you would like to serve in Children and Family Ministries, please fill out the volunteer form below. A member of our team will be in touch with you soon!
Please complete one form per person:
If questions, please email the Director of Children's and Family Ministries, Chessey Brenton.
---
Check out these related websites: