Endowment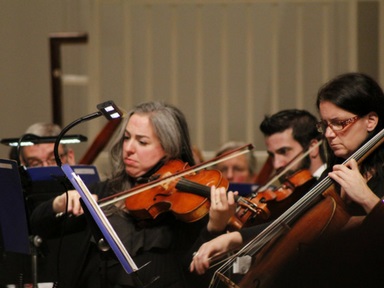 Manchester UMC has a number of Endowment Funds that help support the ministry of the church. Contributions to these funds are accepted. For more information, please email our Director of Finance.
In addition to the FAQs below, you can read our Guidelines.
What is an endowment fund?
An endowment is a financial asset donated to a nonprofit organization that is designed by the donor to be invested over a long period of time, often in perpetuity. It is governed by instructions that are written or endorsed by the donor. These instructions may specify the amount required to be spent, the charitable purpose or other conditions that must be met if the organization accepts the donation. Most endowments are designed to maintain their purchasing power, and provide income to the beneficiary for charitable purposes for many years. If the donor specifies the purpose for which available funds may be spent, it is called a restricted endowment fund. If no purpose is stated, it is called an unrestricted endowment fund.
How does Manchester UMC determine how much money is available to be spent from the endowment funds?
Some donors specify the amount to be spent. If not, the Endowment Fund Committee determines at the beginning of the year how much is available to be spent during that year. It bases its determination on historical return on investment and other economic factors that affect the purchasing power of the endowment funds. The Committee Chair notifies the Leadership Board and ministry leaders of the amounts available from each fund.
Which Manchester UMC ministries currently have dedicated endowment funds?
Discipleship
Contemporary worship and drama
Property and facilities (improvements and maintenance)
Missions
Music
Youth
Hospitality and new membership
Organ (future maintenance and improvements)
Seminary scholarships
Cemetery
Who approves expenditures from these funds?
Sometimes, the donor's instructions are explicit, allowing no discretion on how available funds will be spent. For most endowment funds, church and ministry leaders identify ideas that would advance Manchester UMC's mission and goals and select the priorities to propose for expenditure. Ministry committees and church staff also provide input. Proposals require approval of the Senior Pastor. They are then submitted to the Endowment Fund Committee, which is responsible for ensuring that any proposed expenditure complies with the intent of the donor of the endowment fund.
How are funds available from the unrestricted endowment fund spent?
The Leadership Board is responsible for determining how best to use these funds consistent with the mission and goals of Manchester UMC. Currently, the Leadership Board allocates 50% of available funds from the unrestricted endowment fund to maintain and repair of the facility, as determined by the Trustees. The Leadership Board decides how to use of the other 50%.
How do I start an endowment fund?
A donor may make a statement of intent to donate a minimum of $2,500 and submit it to the Endowment Fund Committee with a written request to establish an endowment fund for a specific purpose other than one previously established. If approved, funds less than $20,000 will be treated as part of the unrestricted endowment fund until the total of donations for the stated purpose total at least $20,000.
Can I give money to an existing endowment fund?
Yes, if you are in agreement with the stated purpose and conditions of that fund, you may designate a donation to be added to it.
For more information, email our Director of Finance.