LGBTQ+ Family Support Network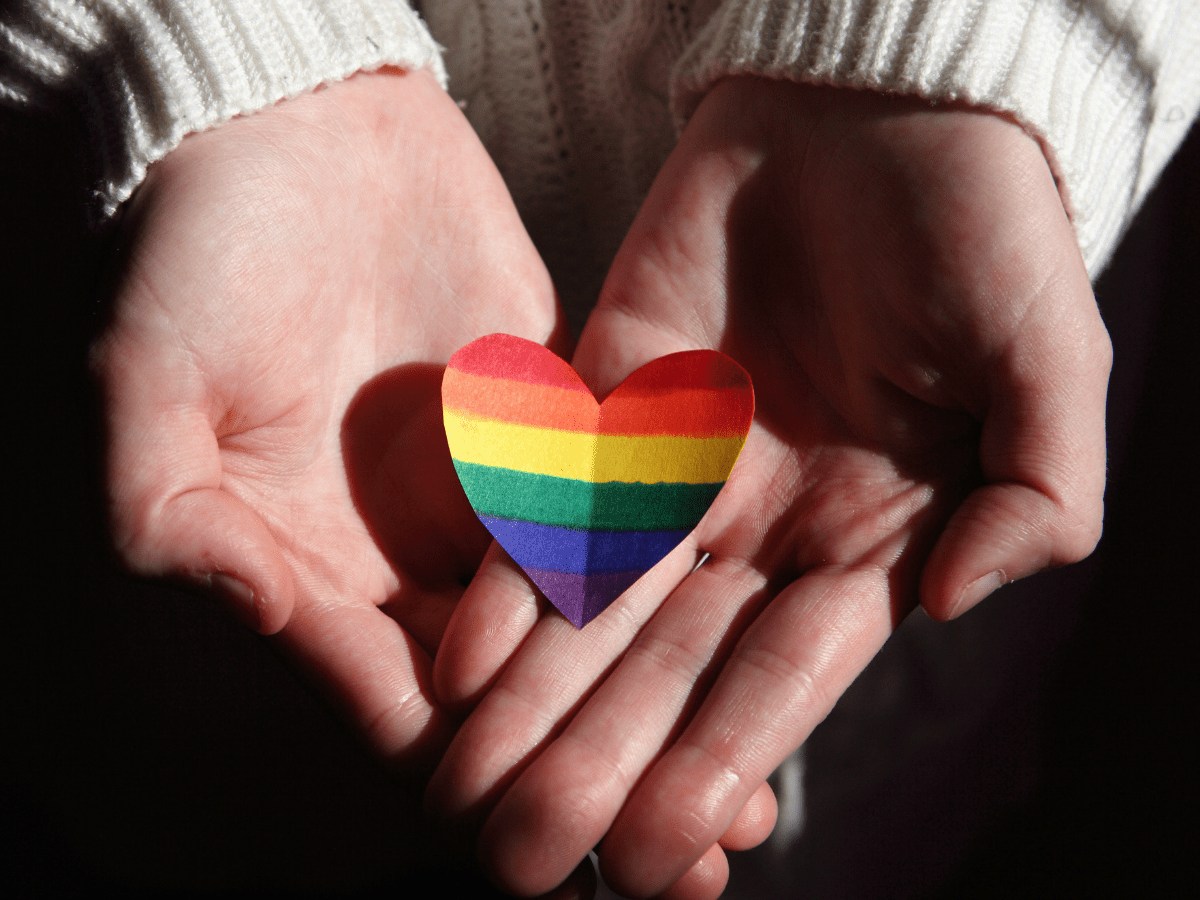 The LGBTQ+ Family Support Network is a faith-based support group that provides ongoing education and resources, guest speakers and peaceful advocacy. Any LGBTQ+ person or family member – including parents, grandparents, or guardians of an LGBTQ+ person – are encouraged to join the group regardless of church or faith community affiliation.
The group is celebrating its 5th anniversary as an outreach ministry of Manchester UMC.
Mission Statement (What We Do)

The LGBTQ+ Family Support Network provides a faith-based welcoming, nonjudgmental, non-sectarian, and confidential forum for parents, relatives, friends and members of the St. Louis area LGBTQ+ community. We provide education and share insights, comfort and encouragement to each other based on our varied experiences. We are advocates in our community to peacefully influence and change attitudes and create policies and laws that achieve full equality for people who are LGBTQ.
Vision Statement (What We Aspire To Be)

We envision a faith-based St. Louis area community which resists all forms of evil, injustice, or oppression against any LGBTQ+ person.
Dr. Christopher Lewis Answers LGBTQ+ Questions – Video

In March, 2022, the LGBTQ+ Family Support Network of Manchester United Methodist Church hosted a free educational program about orientations, identities and LGBTQ+ health. During this community event, Dr. Christopher Lewis, M.D., of Washington University and St. Louis Children's Hospital, shared information and insights about the LGBTQ+ community and answer questions submitted by event participants. Watch video replay.

Christopher Lewis, M.D.
Pediatric Endocrinologist
Co-Director of the Transgender Center, Washington University School of Medicine

Dr. Lewis earned his M.D. at University of Texas Medical Branch in Galveston, TX, and completed his pediatric residency at Washington University.

About Dr. Christopher Lewis

As a part of the LGTBQ+ community himself, it was quite disheartening for him to hear the struggles these parents had to go through just to have their children receive medical attention.

During his fellowship, with the guidance and support of the division of pediatric endocrinology, he was able to cultivate his passion for transgender health and lay the groundwork for the Washington University Transgender Center at St. Louis Children's Hospital. He has presented at local, regional and national conferences, as well as academic institutions outside of Washington University to promote LGBTQIA health equality.

His efforts were recognized by the Human Rights Campaign, the largest civil rights organization in the U.S. fight for LGBTQIA equality, after being voted as the 2017 Human Rights Campaign Equality Award recipient.
For more information about this group, please email the LGBTQ+ Family Support Network Ministry Leader, Deborah Reinhardt.
---
See Also: