Faith In Action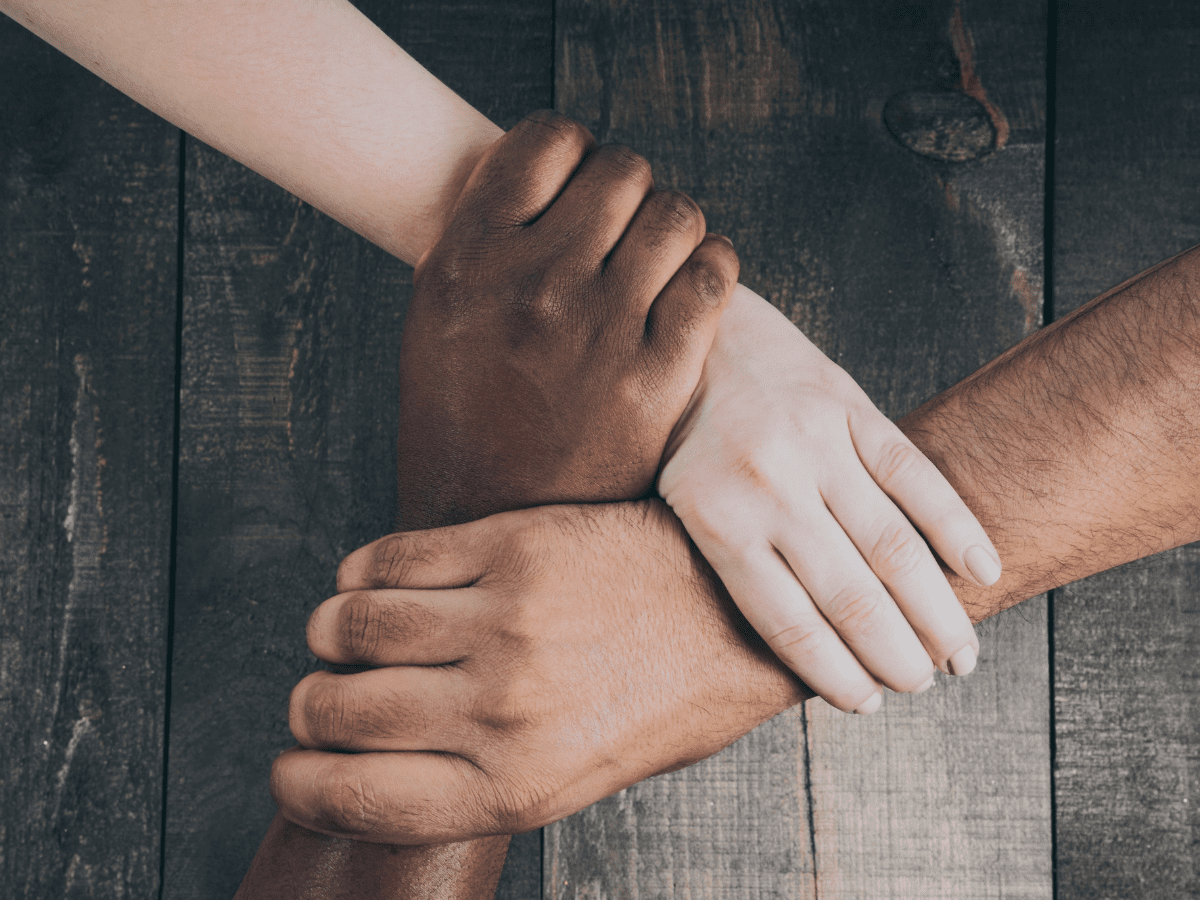 Social Justice Ministry announces the return of Faith In Action Days!
Faith In Action Days remind us that our faith calls us to get out into the world and to get our hands dirty. Join us each quarter for a day of intentional reflection, learning, and engagement in our community. Faith In Action days will include diverse programming for all ages, learning levels and interests. Everyone is invited to get involved by choosing one or two of the offerings included in each event.
Each Faith In Action event will build off the last, culminating in the first annual Walk Justly Conference. At this conference, Manchester UMC will have the opportunity to welcome additional Methodist Churches to join in our efforts.
2021 Faith In Action Events
Fri., Oct. 22 – Sun., Oct. 24 – Walk Justly Conference

Just Missions
Join us as we host Methodists from across the country in this three day conference dedicated to the topic of "Just Missions." This conference will include expert panels, workshops, service opportunities, fellowship events, planning sessions and more. Learn More.
Sun., Oct. 24 – Connecting with the Community

Join us as we focus on highlighting and supporting the work of our community partners (i.e., Bridge Bread, LifeWise StL, Epworth, Home First StL, Circle of Concern). This day will include community and facility tours, community listening panels, and short-term service opportunities, such as prepping education kits.
Frequently Asked Questions
Why do we do Faith In Action days?

Our faith calls us to act. Mission and Social Justice are vital parts of our discipleship. We do Faith In Action days to encourage, facilitate, and coordinate effective and impactful service in our community.
Did Faith In Action used to happen on Sunday?

Faith In Action at Manchester UMC used to happen during worship. While hosting missional events during worship may seem easy and lead to large attendance, it seems a bit problematic to replace worship with service. Instead, we are encouraging folks to commit to an additional ½ day each quarter to the work of developing and sustaining missional work in our community.
What else has changed?

The Social Justice ministry will be including more listening and learning events to our Faith In Action line up. Rather than a single day of service, our new Faith In Action series seeks to create long-term missional connections and commitments by transforming our understanding of our neighbors and community.
Are these events online or in person?

The Social Justice ministry will follow Manchester UMC and community guidelines regarding gatherings. MLK Day On will be virtual only. It is our hope that the rest of 2021 Faith in Action days will have in person and virtual opportunities. Please refer back to this website for more information.
Why are we starting with education?

We can't be helpful if we don't know what's going on. Too often our best efforts at mission work fail to meet the needs of the community. Our assumptions, misunderstandings, or personal preferences can lead us to seek out opportunities that make us feel good, but don't have the impact we hoped. We're starting with prayer, reflection, and education to reorient ourselves and our service to become better representatives of Christ in the world.
When do I get to serve?

Each Faith In Action day will include direct service opportunities that are appropriate for our current level of COVID-awareness. For our January event, this is a non-contact diaper collection.
Want to get more connected?
There are two ways you can get and learn more about the upcoming Social Justice classes and Faith In Action events:
Join our Manchester UMC Social Justice Facebook group to see our updates, service suggestions, and get access to our other racial justice resources throughout the year.
Join our Missions Database that will help you, as well as other families and individuals, stay connected to effective, impactful, and rewarding missions and engagement opportunities. To join, please sign up clicking on the green button below:
Questions?
Please refer back to this website for more information. If you have any questions, please email Nick Reinhardt-Swierk, Director of Young Adult and Social Justice Ministries.
Historical Faith In Action Events

Mon., Jan. 18 – MLK Day ON!

We honored MLK's legacy with a day of reflection, learning, and engagement on issues related to racial and economic inequity. This event included at home family education projects, worship, workshops and learning sessions led by clergy and community service providers, modern worship concert and diaper donation drive.

In response to our MLK Day ON! event, a Diaper Drive was held Jan. 19-22, 2021. Thanks to the our congregations commitment to serve our community, we were able to collect and distribute over 5,000 diapers to families in need in West County through Circle of Concern, and St. Louis City through LifeWise StL.

---

Sat., May 1 – Toxic Charity

What is the relationship between missions and social justice? What are the needs in our community? How do we ensure that our missional efforts are impactful? Our Spring Faith In Action Day will be dedicated to learning about and dismantling toxic charity models. Participants will have the opportunity to learn, connect, and brainstorm around community-responsive missional work.

Toxic Charity – How Do We Serve? Documents:
---
Check out these websites: