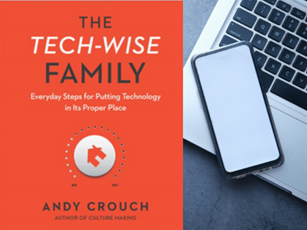 Friday Parent Group
Friday Parent Group
Fridays, Sept. 8 & 22, Oct. 6 & 27, Nov. 10, Dec. 1 & 15 | 9:30-11:00 a.m.
Room:  219 | Manchester UMC
Leader:  Sarah Watson
This learning and fellowship group consists of parents of all stages who meet and grow in faith-based learning and discussion. Study topics this year include: connecting women's bible stories with contemporary issues, social justice parenting, and prayer.
Study topics this year include: technology and families; and how to model following Jesus, loving others, avoiding judgment, and helping those in need in order to raise our children with justice, mercy, and kindness. During our sessions, we spend time in fellowship and connection with others, group discussion (completing the reading is not mandatory), and prayer. This is a safe place where all opinions and viewpoints are not only welcome, but encouraged; and is a relaxed way to take a break and get to know other Manchester UMC parents.
Join us as we study The Tech-Wise Family: Everyday Steps for Putting Technology in Its Proper Place by Andy Crouch. The book is available on Amazon, Hoopla, and local libraries. Please read the introduction prior to the first session.
Newcomers are always welcome!
Please register one form per person: