LGBTQ Reconciling Ministry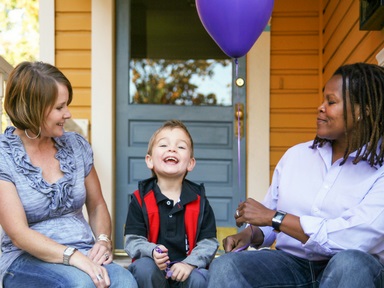 Reconciling Ministries Team, A Reconciling Community
This is a team of laity and clergy who plan and implement Manchester UMC church programs focused on strengthening our welcome and inclusion of all people, especially those in the Lesbian/Gay/Bi-Sexual/Transgender/Questioning community.
We meet as needed to discuss this issue and organize learning opportunities. For more information or to join this team, contact Trish Gunby, Social Justice Coordinator, trish.gunby@manchesterumc.org.
The following vision and mission statements were approved by the team in Dec. 2015.
Vision: That members of the LGBTQ+ community have the same rights, privileges and respect as all members of Manchester UMC by the year 2020.
Mission: To plan and implement Manchester UMC programs focused on strengthening the welcoming and inclusion of all, especially advocating for the LGBTQ+ community.
Currently our United Methodist doctrine states that homosexuality is not compatible with Christian teaching, so while LGBTQ+ persons can join a UM church, they cannot be ordained or married in the church, per the Full Book of Discipline Statements.
In response to this doctrine and following approval at the 2016 General Conference, the Commission on a Way Forward was proposed by the Council of Bishops. The Commission will do a complete examination and possible revision of every paragraph of the Book of Discipline concerning human sexuality and explore options that help to maintain and strengthen the unity of the church. For more information, visit the Commission on a Way Forward.
Additional Reconciling Communities
As our Welcome Statement asserts, Manchester UMC is an inclusive community welcoming diverse viewpoints. Our church has been organizing educational opportunities and discussions about this issue for almost two years. We are still in the process of discernment as a congregation. Four groups within our church, however, have voted to become reconciling communities:
Alpha Group – Meets Sundays at 9:30 a.m. in room 311. Contact Terry Zenser for more info.
Harvest Group – meets Sundays at 9:30 a.m. in room 223.  Contact Lynn Pate for more info.
Young Adult Ministry – Contact Rev. Winter Hamilton.
LGBTQ+ Family Support Network
If you're the parent, grandparent or guardian of an LGBTQ+ person(s) and would like to be part of a network of families that supports them in a kind, loving manner, this group is for you. We will share information and experiences. Meetings are monthly in a member's home. For more info, please contact Dave at 314-614-5473.
As the Commission on a Way Forward studies this issue in the coming year, we invite those who want to see church doctrine changed so LGBTQ+ persons can participate fully in the life of the church to sign an open letter on the web site of the Missouri United Methodists for Equality.
You can also "like" the Reconciling United Methodists of the MO Conference's Facebook page.
FAQ's
Will MUMC vote to become a reconciling church?
There are no plans for a vote at this time. As the Commission on a Way Forward meets and studies possible doctrinal change, the Council of Bishops expressed their interest to call a special session of the General Conference in 2019 (one year earlier than the proposed General Conference in 2020). In the meantime, we want to continue the discussion and offer educational opportunities. We also want to be a resource for other UM churches in the St. Louis region who might want to start the conversation at their churches.
How can I find out more at the reconciling movement?
Find out more about Reconciling Ministries.
Share this: