Market for Missions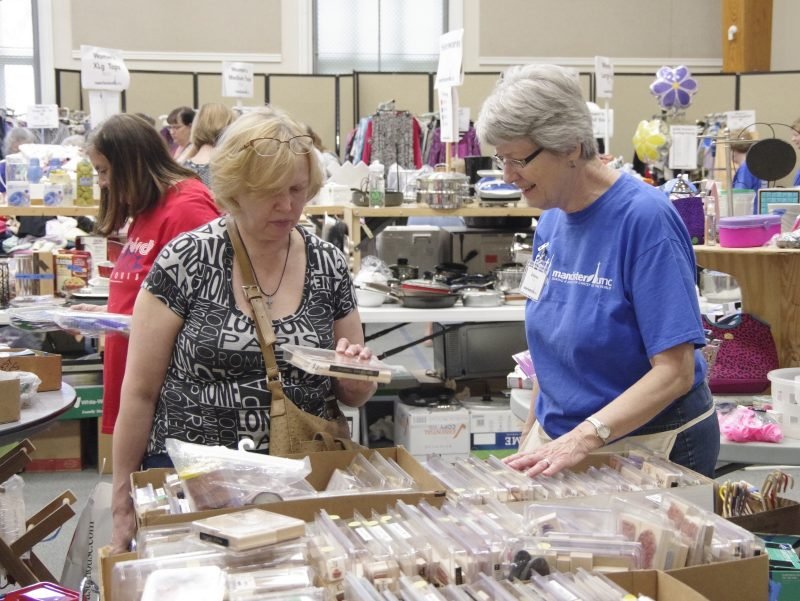 2021 Market for Missions has been cancelled
In response to the COVID-19 pandemic and our concern for the safety of our volunteers and community, the Market for Missions Planning Team has decided to cancel this year's Market for Missions.
We hope you will join us at the next Market for Missions! You will find bargains galore as you shop over 9,000 sq. ft. of merchandise! You not only get great deals, but you get the good feeling knowing that all your purchases will make a difference in someone's life. All proceeds benefit missions.
The Market for Missions garage sale has new and used items in the following departments: Antiques & Collectibles, Baby Equipment, Books & Media, Children's Clothing, Crafts, Electronics, Furniture, Holiday Decorations, Housewares, Jewelry, Linens, Men's Clothing, Pictures and Wall Décor, Sporting Goods, Tableware, Tools, Toys, Women's Clothing & Accessories.
What should I do with the donations I've been saving for the market?

Currently, all thrift stores and agencies are unable to accept donations. We ask that you please do not throw donations into the trash, and do not place them into unattended donation bins (no one is able to collect them at this time). If possible, store items until facilities reopen, then donate freely to local agencies, such as Home First St. Louis, ReStore St. Louis, St. Vincent DePaul, Salvation Army, Goodwill, etc.
What about items that aren't nice enough for resale/reuse purposes?

Help us to be good stewards of our planet by recycling! For a list of local resources to recycle or re-purpose your items, please click here.
Market for Missions 2022

May 29 – June 4, 2022, has been tentatively scheduled for the next Market for Missions. Please check back on this website for more information and confirmed dates. Many volunteers are needed and check back on this website in the near future for signing up to volunteer.
Questions?
Market for Missions benefits Manchester UMC Mission Ministries. For more information, email the Market for Missions ministry leader, Genny Schumacher.
---
Check out these websites: