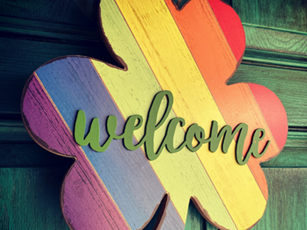 Information Center
First Shift:  8:40-9:10a & 9:50-10:10 a.m.
Second Shift: 10:40-11:10 a.m. & 11:50a-12:15 p.m.
Location: Lobby
Leader: Tiffany Conway
Description:  If you enjoy welcoming and helping others, we need your warmth and enthusiasm at the Information Center on Sunday mornings! You do not need to know all of the answers. All you need is your love to serve people with a warm smile and welcoming hospitality to those who walk through our doors at Manchester UMC.
No experience needed! Easy resources to help answer any potential questions will be provided.
Flexible shifts, so you are able to attend worship or meet with your Sunday morning group.
Come serve at the Information Center with us and help welcome new people to Manchester UMC!
Newcomers are always welcome!