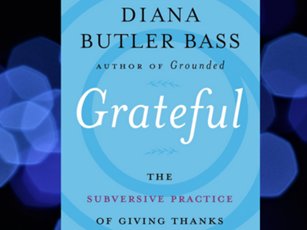 Reflections Class
Reflections Class
Fridays, Jan. 5 – May 3, 2024 | 10:00-11:30 a.m.
This group will not meet on Good Friday, March, 29.
Room 223 | Manchester UMC
Leader:  Barb Bess
This is a group of mature women who enjoy reading and discussing a variety of religious themed books, by authors Adam Hamilton, Phillip Yancey, Henri Nouwen, and many others.
Book Description:   If gratitude is good, why is it so hard to do? In Grateful, Diana Butler Bass untangles our conflicting understandings of gratitude and sets the table for a renewed practice of giving thanks.
We know that gratitude is good, but many of us find it hard to sustain a meaningful life of gratefulness. Four out of five Americans report feeling gratitude on a regular basis, but those private feelings seem disconnected from larger concerns of our public lives. In Grateful, cultural observer and theologian Diana Butler Bass takes on this "gratitude gap" and offers up surprising, relevant, and powerful insights to practice gratitude.
Newcomers are always welcome!