Meals & Ministries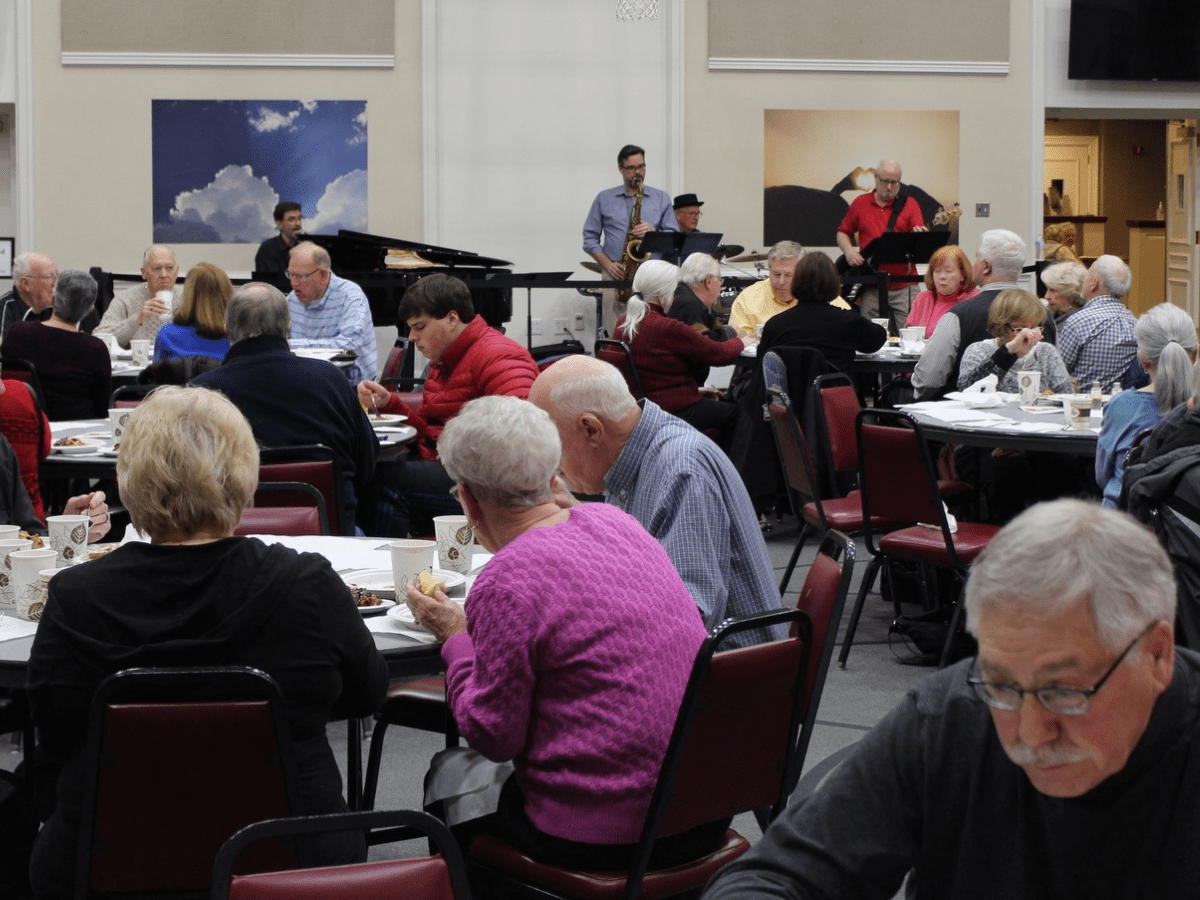 Meals & Ministries will return in the Fall of 2022. Please watch the future announcements and check back on this website as information develops about these upcoming M&M meals.
A special thank you for all of the people who supported Meals & Ministries by sharing a meal, and local food vendors who supplied a lot of these meals. Last but not least, an extra special thank you goes out to all of the dedicated volunteers who helped make M&M possible!
---
Meals and Ministries brings people together for fellowship and a meal on Wednesday evenings.
Open to the public, Meals and Ministries offers a delicious meal for a great price from some of the most tasty local restaurants.
All meals include dessert. Beverages will be available for on-site eating in Fellowship Hall.
Time: 5:30-6:30 p.m.
Location: Fellowship Hall or Carry Out
Pre-purchase meal by 11 p.m. on the Sunday before the meal date.
Walk-Ins: There will be a very limited number of additional meals for purchase.
---
Help Serve Others
Volunteers are needed! This is a great opportunity to be involved with a wonderful group of people who love to serve others. There are many ways to help with this ministry, from serving the food to baking desserts and everything in between. If you would like to be a part of this fun group of individuals who love food and fellowship or have any questions, please complete one form per person:
---
Check out these related websites: