Winter 2022 Catalog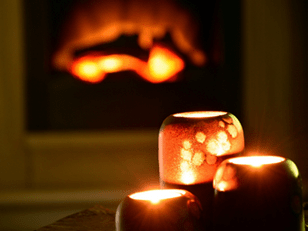 A Note from Rev. Winter Hamilton
Greetings Beloved Community!
My name is Pastor Winter Hamilton and I welcome you to our Winter 2022-2203 Adult Faith Formation Catalog!
At Manchester UMC, "We are called to make a difference for Christ by transforming church and community." One of the ways we do that is through our Faith Formation Programs. Together, we grow in authentic relationships with our faith community, and together we study and learn about our faith. Both of these components are ways that we transform church and community.
In this online catalog, you will find that we offer classes throughout the week, online and in-person, including: Long Term Bible Studies, Short Term Classes, Fellowship Groups, Book Studies, Embodied Wellness Groups, and Sermon Reflection Studies. We also have classes just for women, men, young adults, and singles.
Our weekly Sermon Reflection Study is produced in-house based on the sermon for the week. The Sermon Reflection Study allows for groups to grow deeper in faith and community. There are many different groups that meet throughout the week, and are open to everyone with no homework required.
Twice a year Manchester UMC offers an All Church Study. Offered at different times throughout the week, the All Church Study is a great way to get plugged into a group, without long-term commitment. This coming Lent, we will be using a book called This Here Flesh by Cole Arthur Riley for our Lenten All Church Study. So, be on the lookout for that.
There is always an opportunity for you to connect with others, and to grow deeper in your faith and commitment to God here at Manchester UMC! Please know that I am here to help you get plugged into a class. Community matters. Our faith is not meant to be practiced alone. Let's do this church thing together!
All of these classes and groups listed are welcome to everyone, newcomers included!
Sermon Reflection Study Groups
Classes
---
On-going Groups
The following small groups meet on an on-going basis. For convenience, they are listed by the day in which they meet. Newcomers are ALWAYS welcome!
Zoom Tips
---
Check out these websites:
---