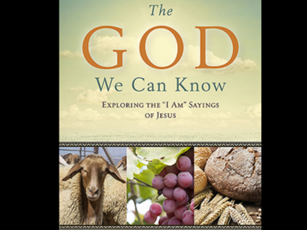 Making Disciples
Making Disciples
Tuesdays, September 12 – May 14, 2024 | 9:30-10:30 a.m.
Format:  Online Only
Zoom ID#:  314 779 879   Passcode: 697261
Leader:  Rev. Nancy Wilson
This Fall, the Making Disciples group will begin studying Rev. Rob Fuquay's book, The God We Can Know.
Description:  One by one, Jesus's statements grab our imagination, reveal more about his identity and purpose, and connect us to the God of Moses, who spoke the first "I am." These significant, yet ordinary images (bread, light, shepherd, vine, and more) give us insightful ways to experience Jesus and point us to a God who wants to be known.  A DVD which was filmed on location in the Holy Land allows participants to travel with Rob Fuquay and actually see the places where Jesus stood while disclosing his true identity, and in what context he spoke each "I Am."
Book:  $8
Available at the Information Center on Sunday mornings or by emailing Tiffany Conway.
Newcomers are always welcome!
Please complete one registration form per person: