Social Justice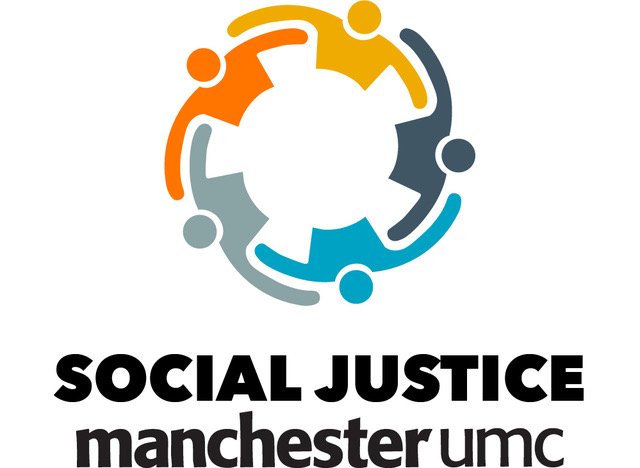 Speak up for those who cannot speak for themselves; ensure justice for those being crushed. Yes, speak up for the poor and helpless, and see that they get justice. Proverbs 31:8-9 (NLT)
United Methodists have a rich history and concern for social justice. Inspired by Jesus' ministry to the poor and marginalized, we continue the work of John Wesley, our founder, who advocated for issues such as prison reform, human rights, the end of slavery, labor justice and the humane treatment of animals.
The Social Justice Ministry of Manchester UMC works to create awareness and action that addresses the root causes of injustice in our community and beyond and then uses our influence and voices to change systems for the better.
Our faith calls each one of us into action. Click the link on the following categories to learn more and how to get involved!
Campaigns

The Social Justice Ministry offers a variety of campaigns throughout the year. Click on the link below for more information:
Resources

Here are a variety of resources to learn more. Click on the link below for more information:
M

edia Guide

MUMC Social Justice Media Guide on Race

We are currently working on additions to the Media Guide and more information will be posted here at a later time.

After you have viewed this Social Justice Media Discussion Guide, please fill out this feedback form. This feedback will help us develop future Media Guides.


Historical

The Social Justice Ministry hosted the following events that were open to the public:

Show Me Democracy
Sunday, Aug. 18, 2019
Show Me Democracy centers on seven St. Louis college students as they evolve into advocates and activists, demanding change through policy and protest. The feature-length documentary chronicles their diverse approaches to combating racism and police brutality; advocating for educational reform.

---

Never Leave A Veteran Behind
Sunday, May 5, 2019
A panel of veterans, mental service providers, and organizations will
discuss the mental and emotional toll of military service, and provide
suggestions for supporting veterans. While veterans are welcome, our
goal is to educate families, friends, and/or neighbors of veterans.

---

Mother 2 Mother
Sunday, Jan. 27, 2019
A conversation with black mothers to the white community about "The Talk" with their black sons. The mothers shared the challenges and dangers of raising black sons in today's world.

---

No More Thoughts & Prayers
Date
Description