Social Justice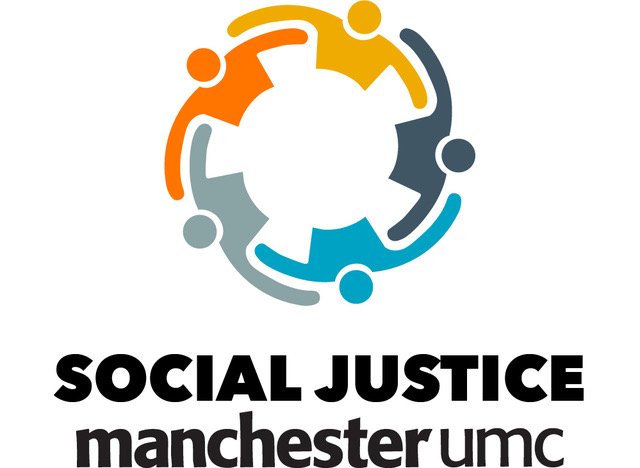 Speak up for those who cannot speak for themselves;
ensure justice for those being crushed.
Yes, speak up for the poor and helpless,
and see that they get justice.

Proverbs 31:8-9 (NLT)
United Methodists have a rich history and concern for social justice. Inspired by Jesus' ministry to the poor and marginalized, we continue the work of John Wesley, our founder, who advocated for issues such as prison reform, human rights, the end of slavery, labor justice and the humane treatment of animals.
The Social Justice Ministry of Manchester UMC works to create awareness and action that addresses the root causes of injustice in our community and beyond and then uses our influence and voices to change systems for the better.
Our faith calls each one of us into action. Click the links below to find out how to get involved!
Dig in deeper with Social Justice Classes
Book Group: White Fragility (Why it's so hard for white people to talk about racism)
Mondays, Jan 6, 13, 27, Feb 3rd
6:30-8:00 pm
Room 220
As Bishop Bob Farr stated, "It is not enough to be non-racist. For those of us who are white people who follow Jesus Christ, we are called to be anti-racist." Join us for a four-week book study that will help us to examine our racial identity, understanding the history of racism in America, and process the complicated emotions that arise when we talk about race. Click here to register
Guns in America: Get the Facts
Wednesdays, January 8, 15, 22, and 29
6:30-7:30 pm
Room 141
John Hundley
Join us for a four week series all about guns. We will learn about the history of the 2nd Amendment, the history of gun ownership in the U.S., Contemporary legislation, and the reality of gun violence in our communities in order to find common ground across differences in political opinions. This lecture-style course is perfect for gun-owners and anti-gun activists alike. Click here to register
Race and American Religion: Learning our History
Thursdays, February 7, 14, 21, 28
6:30-8:00 pm
Room 221
Why is Sunday morning still the most segregated time of the week? This four-week, lecture-style class will examine the relationship between race and American religious identity throughout our nation's history. Each week we will examine a new historical period in order to track the development of American Christianity, and determine how socio-political factors affect faith experience. Click here to register
SPECIAL CLASS: Exploring Mozambique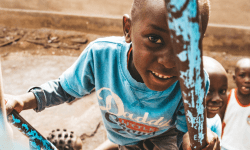 Dates: Wednesdays, Jan. 29 – Feb. 5 (2 sessions)
Times: 6:30 to 7:30 pm
Location: Room 309 | Manchester UMC
Leaders: John Heskett, Ministry Leader and Autumn Dennis, Director of Missions
Description: Manchester UMC has had a long relationship with the Mozambique initiative where we have built schools, wells, churches, and have supported rural healthcare. Come learn more about the people of Mozambique, Mozambique political realities, and our future plans for involvement. Click here to register
Veterans Resource Event
Thurs., Feb. 27, 9a-noon
Manchester UMC will host this event sponsored by the City of Manchester. Veterans and families of veterans will have the opportunity to connect with a wide variety of service providers and organizations. Providers will include housing, food assistance, VA benefits, mental health, substance abuse, legal assistance, entrepreneurial services, veteran's organizations, and others. Please invite any veterans or veterans' families that might benefit from these services. For questions, contact Stephanie Kirk, Veterans Representative, at 636-275-5661, or [email protected].
For more information about the social justice work that occurs at the Missouri Conference Level, click here.
Missouri Conference Social Justice News
At the national and worldwide connectional level, Manchester UMC utilizes resources from the United Methodist Women, https://www.unitedmethodistwomen.org/about and the United Methodist General Board of Church and Society that is dedicated to the work of living faith, seeking justice, and pursuing peace. The Church's specific positions on more than 30 social justice issues can be found online and include the categories of Civil and Human Rights, Economic Justice, Environmental Justice, Health and Wholeness, Peace with Justice and Women and Children https://www.umcjustice.org/.
If your passion for doing God's work extends to building relationships, being a change-maker and advocating for others, join the Social Justice Ministry Team. Our work starts here, but extends beyond our walls to make our world a better place.
To get involved, please contact Social Justice Coordinator, Nicki Reinhardt-Swierk