Social Justice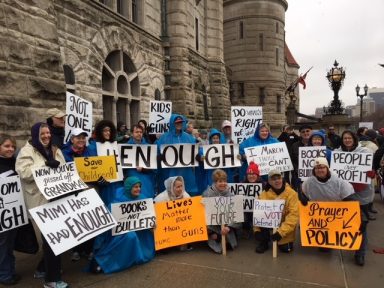 Speak up for those who cannot speak for themselves;
ensure justice for those being crushed.
Yes, speak up for the poor and helpless,
and see that they get justice.

Proverbs 31:8-9 (NLT)
United Methodists have a rich history and concern for social justice. Inspired by Jesus' ministry to the poor and marginalized, we continue the work of John Wesley, our founder, who advocated for issues such as prison reform, human rights, the end of slavery, labor justice and the humane treatment of animals.
The Social Justice Ministry of Manchester UMC works to create awareness and action that addresses the root causes of injustice in our community and beyond. This type of work involves identifying the systems and situations that create injustices in our community, nation and world… and then using our influence and voices to help change them for the better.
The team aligns itself with the United Methodist General Board of Church and Society which is an international program board that is dedicated to the work of living faith, seeking justice, and pursuing peace.  The Church's specific positions on more than 30 social justice issues can be found online and include the categories of Civil and Human Rights, Economic Justice, Environmental Justice, Health and Wholeness, Peace with Justice and Women and Children.
If your passion for doing God's work extends to building relationships, being a change-maker and advocating for others, join the Social Justice Ministry Team.  Our work starts here, but extends beyond our walls to make our world a better place.
For more information or to get involved, please contact Trish Gunby, Social Justice Coordinator.
Manchester UMC Social Justice Classes and News
Classes
Missouri Conference Social Justice News
A revision of the Social Principles of The United Methodist Church is currently underway.  All United Methodists are encouraged to read the draft and submit comments by Aug. 31, 2018.
Members completed a social justice survey to prioritize issues.  Results from that survey show gun violence, poverty in the U.S. and mental health as being issues the church will study.  These issues along with racial justice and LGBTQ+/Reconciling Ministry will all fall under the social justice umbrella.  Look for more info about each issue soon!
Check out our "DID YOU KNOW" weekly statements below:
See Also:
Share this: