Young Adult Communities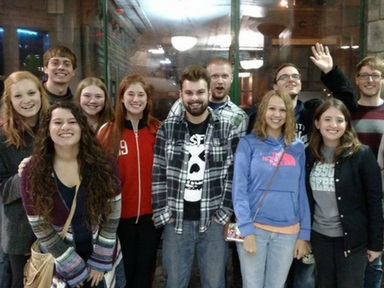 Here at Manchester, we know that different age groups have different needs.  Our young adult ministries cater to individuals between the ages of 18 and 40 in West County and South City St. Louis.   
No matter where you are on your faith journey, life path, or location in life…you are welcome here. Some of us are college-aged, some are young singles, and some are part of young families. In fact, many of us fall into more than one of these categories.  We live across the St. Louis region and together we have fun, laugh, cry and support each other in this journey of life.  
We believe that life is better when we're connected with other people in community. That's why we offer a variety of groups and classes to meet your needs.  These experiences are fun, safe, encouraging and located across the St. Louis area. No matter who you are, there is room for you at the table. 
For more information contact Director of Young Adult and Social Justice Ministries, Nick Reinhardt-Swierk. 
Learning Opportunities
The Young Adult Ministry offers a variety of groups, classes and events throughout the year. Click on this link for more information:
Resources
Campaigns
Upcoming Events:
We have some exciting new classes for 2021 and hope you can join us!