Background
In January 2018, a group of members, clergy and staff gathered offsite for an all-day workshop to discuss, dream and discern where God is calling Manchester UMC over the next four years. From that session, the group proposed six 2021 priorities and related goals to the church Leadership Board. The group also recommended that teams of laity, staff and clergy be formed to collaboratively develop strategies that support the achievement of the six priorities and their goals.
In February 2018, the Leadership Board of Manchester UMC approved the "2018-2021 Priorities" (PDF) and the creation of six cross-functional "WIN Teams" comprised of nearly 50 members, clergy and staff to work on each priority and goal. Each WIN Team was also asked to determine if the goal is achievable and to advise if the goal needed to be adjusted.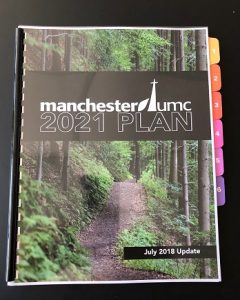 During 2018 and 2019, the WIN Teams have been working hard and providing updates on their progress to the Leadership Board. In some cases, WIN Teams are needing to increase their goals because of great momentum. In other cases, new data and insights is informing new and revised strategies. In all cases, the six WIN Teams are working collaboratively to move toward their 2021 goal.
"2021 Plan" Values
The values necessary to successfully accomplish the "2021 Plan" are:
Christ focused
Shared Accountability
Regularly assess progress
Celebrate successes and learning
Transparent Communication
Grow trust and teamwork
Stay Informed & Offer Input
This page is designed to keep the people of Manchester UMC informed about the "2021 Plan" and specifically about the work of each WIN Team. Minutes from WIN Team meetings are posted to this page as soon as they become available. Questions, ideas and input related to the work of each WIN Team are invited and can be emailed to the leader of the WIN Team (shown below).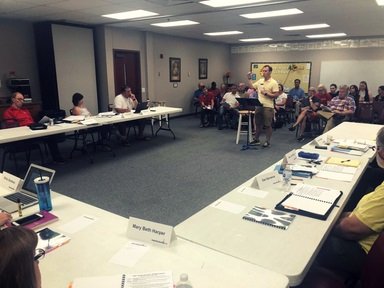 "WIN Team" Information & Minutes
1.) WORSHIP –  Shape our worship experiences to reach a broad demographic.
---
2.) MISSION –  Provide needed resources and assistance to residents in our local communities.
3.) DISCIPLESHIP –  Grow the number of people connecting in Christian community and living more missionally.
---
4.) YOUTH –  Grow the number of middle and senior high students actively engaged at Manchester UMC.
---
5.) YOUNG ADULTS-  Grow the number of people ages 25 to 35 having a first-time experience with Manchester UMC.
---
6.) GENEROSITY –  Strengthen and grow the financial resources of Manchester UMC.
---